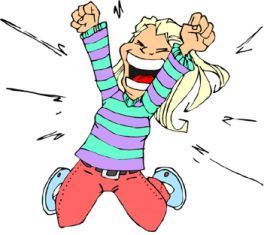 This year, Summer Day Camp is being held at St. George's United Church - July 8 - 12. The programme, designed for children from 5 to 11 years of age runs from 9 am to 3 pm each day. Snacks are provided both morning and afternoon - children need to bring their own lunches.
The theme this year is "All You Need is Love". The participants will explore the "Great Commandment" to love God, self, and others through storytelling, art, crafts, games, and activities.
Cost is $60 per child for the week - bursary money (up to $30 per child) is available for those who would like some help with the fees.
For more information, contact Cathie Talbot Click Here to e-mail Cathie
To Register, Click Here for the Registration Page