Social Justice & Outreach
Social Justice & Outreach
Social Justice & Outreach
"Striving for Social Justice is the most valuable thing to do in life" - Albert Einstein
Social Justice & Outreach
The members of Comox United Church believe stongly in community, national, and international outreach and justice programs and support ministries at all three levels.
The overall goal of the Outreach and Social Justice Group is "To promote and encourage Social Justice and Service by fostering a spirit of Outreach in the congregation, supporting ongoing programs, and responding creatively to perceived and emerging needs."
The Outreach and Social Justice Group coordinates a weekly "Minute for Ministry" in the worship service, maintains bulletin board displays of topical issues (e.g. Palestinian situation, climate change issues, aboriginal issues, current disaster appeals from UCC), and hosts a Fair Trade table each Sunday, selling coffee, tea, chocolate, and olive oil. Want to know more about the Fair Trade items available? Click Here!!
Comox United supports four annual offering appeals: the World Development and Relief Fund; the Aboriginal Healing Fund; the local Food Bank; and the Our Place ministry in Victoria, as well as special appeals related to disasters
Local initiatives include:
The Care-A-Van Contributions of time and donations - Click Here to go to the Comox Bay Care Society Site
Healthy Babies program. We contribute high quality canned food and other non-perishables to the Healthy Babies program run by Comox Valley Family Services. The program provides education and support to low-income and "at risk" mothers to be and new parents. Want to know more about their program? Click Here for Comox Valley Family Services
St. George's Soup Kitchen and Pantry - money and volunteers are provided to St. George's Pantry in Courtenay. Click Here for information about St. George's Pantry
In addition, our entrance-way to the church has a number of baskets which receive items and gifts for a number of agencies in our community:
Campbell Soup Labels: - which are collected to help purchase items to help with programs at Brooklyn Elementary School
Toiletries: - when you travel and are given toiletry samples that you don't use, bring them to the church and put them in the basket - they will be taken to St. George's Pantry and given to people in need who require soap, shampoo, razors, and other toiletry items.
Canadian Tire Money: - is collected to support camping programmes for marginalized children at Elkhaven Camp on Denman Island. Click Here to learn about Elkhaven
Island Farms Bar-Codes: - are collected to support the work of non-profit youth programmes in the Comox Valley
Used postage stamps: - are collected and given to the Eastern Star who work with the Canadian Cancer Society making and providing cancer dressings to patients who are suffering with cancer in their homes. Click Here to learn about this program
Please bring non-perishable food items to the church for these worthy causes - if you prefer to make a monetary donation, please contact the Church Office who can arrange for financial gifts to be received - or - mail your cheque to the church with a note on the tag-line of the cheque indicating where you like the money to go.
News
---
The new Gifts with Vision catalogue is now online and ready to help you lovingly celebrate your special occasions and make a difference in the world — with no excessive packaging and no exchanges. Check your mailbox... Read More
---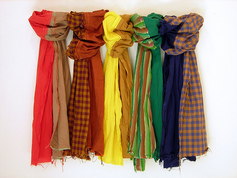 The Fifth Street Refugee Sponsorship Group (Comox United is part of this group) is seeking scarves - new, gently used scarves of all sorts - men's, women's, summer, winter, silk, floral, any nice scarves.   These... Read More